Wire Forms
Working with the customer to their specifications, our engineering and production specialists are here to offer assistance in designing and manufacturing the proper spring or wire form to meet the demand.
Bloomingburg Spring & Wire Form Co., Inc. manufactures Wire Forms in many shapes and sizes from basic to complex to fulfill your application requirements.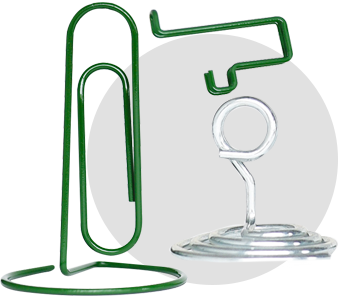 Industries We Serve
Military/Defense • Medical • Agriculture • Food • Construction • Aerospace/Aircraft • Conveyors • Automotive • Coating • Waterworks
Let us help you get started today!