Edge Supports
 Edge Supports are a bedding spring that is used for support along the outside of a mattress.
Bloomingburg Spring & Wire Form Co., Inc. is one of a few select companies that specialize in manufacturing Edge Supports.
Edge Supports can be manufactured from a variety of wire sizes, most commonly .120" and .135". Ask about our blanket order stocking program.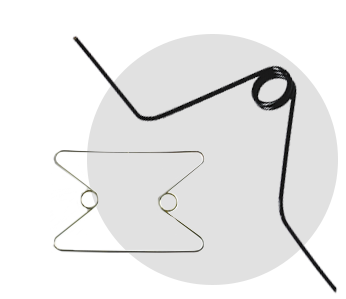 Industries We Serve
Military/Defense • Medical • Agriculture • Food • Construction • Aerospace/Aircraft • Conveyors • Automotive • Coating • Waterworks
Let us help you get started today!