Hooks
Hooks come in many shapes and sizes and are used in a variety of industries including paint, coating and plating.
A large range of materials available help us meet your specifications.
Bloomingburg Spring & Wire Form Co., Inc. looks forward to helping you with your hook requirements.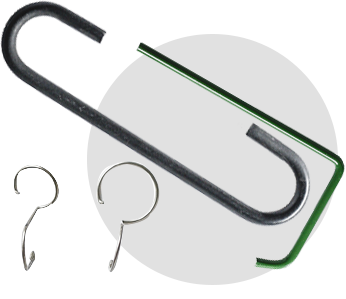 Industries We Serve
Military/Defense • Medical • Agriculture • Food • Construction • Aerospace/Aircraft • Conveyors • Automotive • Coating • Waterworks
Let us help you get started today!